Hearing Care Professionals and Other Services
Hearing Aid Clinic in Montreal
On Site Audiology Service

Since 1952, Mark & Lachance has been helping people to find solutions for their hearing loss. Referred by otolaryngologist (ENTs) doctors and audiologists in Greater Montreal,
Mark & Lachance distributes high-performance digital hearing aids with superior technologies. For over 65 years now, we have been offering different models of hearing aids to meet your needs, including the smallest and most discreet hearing aids on the market.
Our warm, friendly and respectful hospitality makes our clinic most pleasant. All our employees will be pleased to serve you in French and English.
If you have difficulties following conversations in restaurant or meeting, it may be a sign or symptom of hearing loss.
Hearing problem? What is hearing loss? Can hearing aids help?
An audiogram (hearing test) measuring your ability to hear will tell us if you have a hearing loss. If so, a hearing care professional can help you. Depending on your audiogram and after a meeting with one of our professionals, you will have an auditory experience as of your first visit.
Your hearing aids could be covered by certain organizations such as Medicare, CNESST, Veterans Affairs Canada, as well as some private insurance companies.
We offer on-site repair service provided by certified hearing care professionals. In most cases, if your hearing aid cannot be repaired on-site, we will lend you a hearing aid during repair at the manufacturer.
Our mission is to improve the quality of life of all the people around us.
Our reputation is based on our exceptional service.
Signs of Hearing Loss

An assessment by a hearing care professional is required to determine if the hearing aids is suitable for the patient's needs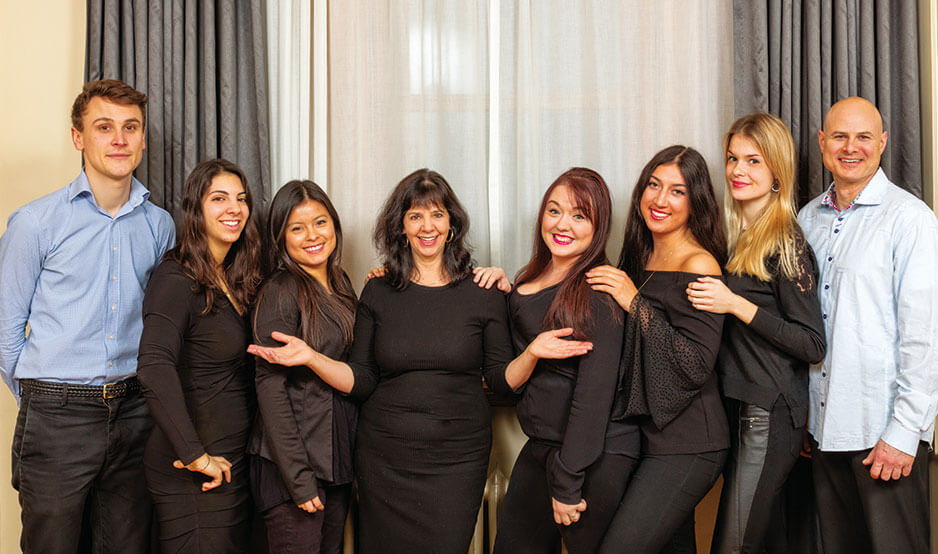 Our Team
Always Attentive
Our warm, friendly and respectful hospitality makes our clinic most pleasant. To better serve you, all our employees can communicate with you in French or in English.
Hearing Aids
Accessories and Services